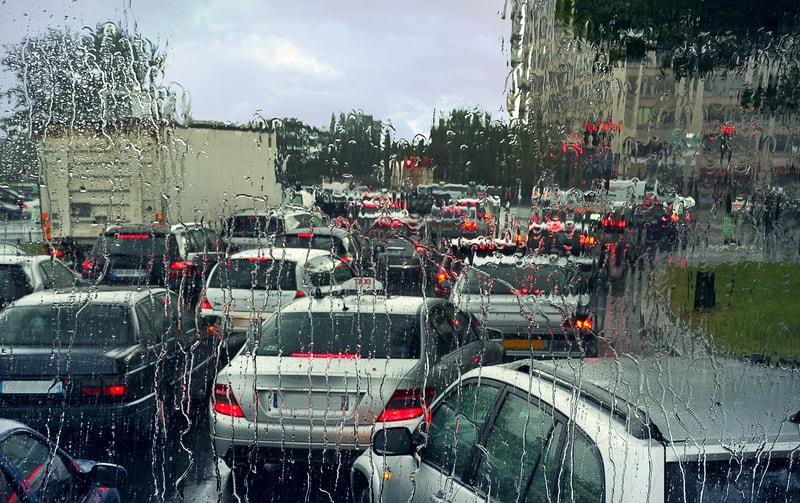 Weather Preparedness
The naming of winter storms, introduced in 2015 as a communication aid, reminds us that the UK is by no means immune to the vagaries of the weather. The Met Office estimates that around £300 million is spent on repairing wind damage each year; in the case of flooding, that number is closer to a billion (source: Guardian).
Weather preparedness is more important than ever
Weather preparedness is more important than ever. We are in the fortunate position of being able to forecast the weather relatively accurately, so why does it keep catching us out? Damaged infrastructure, route impassability, transport delays and hub closures have a major impact on the economy, not to mention public safety. Nowhere is this more apparent than on the country's ubiquitous flood plains. With plans to increase spending on flood defences, the government is certainly taking steps in the right direction, but there is still great deal more to be done.
warning systems in problem areas
A total solution to the country's meteorological woes is unlikely. Choppy seas, turbulent skies and sub-zero temperatures will continue to wreak havoc on the nation's transport systems, kill off livestock and hamper productivity in business and construction. But that is certainly no excuse for inaction. The weather cannot be controlled, but proper preparation and careful management can help mitigate its effects. One solution is to install early warning systems in problem areas. On roads and bridges, weather sensors can be synchronized with variable-message (matrix) signs to warn vulnerable motorists of high crosswinds and slippery surfaces. In agriculture, farmers can be sent SMS notifications from strategically-positioned sensors advising them when to relocate livestock. And in construction a similar set-up can be used to forewarn contractors of unfavourable conditions, preventing them from coming to work unnecessarily and helping to save costs (and lives).
The effect of the weather is felt by all, and it is certainly not enough to rely on forecasted data. Weather monitoring can be used to extremely good effect. Careful analysis of data (both past and present) aids decision-making and can be used by individuals and businesses to overcome dangerous situations and ensure maximum safety and efficiency.
Other News stories that my interest you